10 Jan

TOP 10 FITNESS INFLUENCERS OF INDIA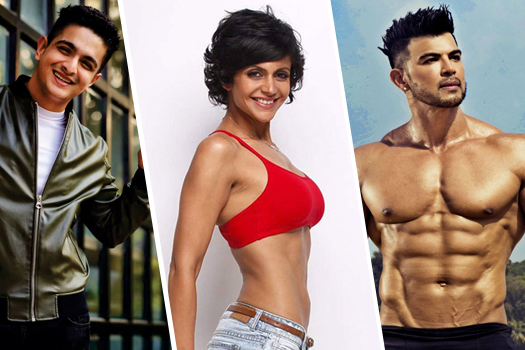 Fitness is a phenomenon that has gained a lot of popularity and importance in recent times. Being fit doesn't only mean exercise; it translates to having an overall well- being of the body. There have been people who have inspired us with their fitness stories and have chosen it as a career and a passion. But who has brought about this revolution? Who has created this very wave and made it so upfront? That's when the influencers come into the picture. This very wave has inspired millions of people to get committed to the traditional and modern forms of fitness and is here to stay.
Here are India's top 10 fitness influencers making all the difference:
1: SHILPA SHETTY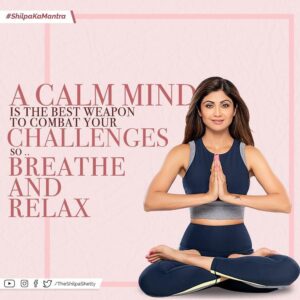 Shilpa Shetty, an actor turned fitness enthusiast and wellness influencer has taken the internet by storm by her fitness diaries. Not only does she encourages the whole concept of being fit, but endorses the idea of eating healthy food and maintaining a healthy lifestyle. She has not only taken over UP and Bihar but has taken over Instagram with a follower base of 8.8 million people.
2: SAHIL KHAN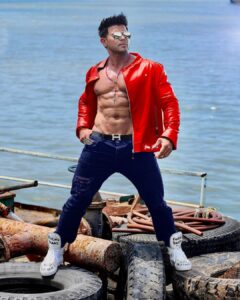 This fitness coach is counted as one of the most important influencers in the domain of health and fitness. It wasn't long when Sahil Khan was felicitated with the Rajiv Gandhi award for India's Fitness Icon. He was also awarded the title of India's Youth Icon and is the owner of one of the biggest gyms in the country. He has a crazy fan base of 3.3 million followers on Instagram and he also endorses various health brands like Hunk waters.
3: MANDIRA BEDI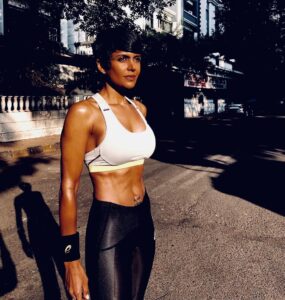 From a TV presenter to an actress, to a model and now to a fitness and fashion enthusiast, Mandira Bedi is all praises. The mother of a six-year-old, Mandira Bedi has inspired people all around her to pursue a healthy lifestyle by performing high-end fitness routines and has a whopping 677k follower base on Instagram.
4: RANVEER ALLAHBADIA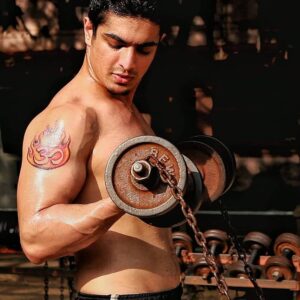 Ranveer Allahbadia is a self-improvement YouTuber and a fitness enthusiast that has made all the ladies go gaga over him. He has a quirky Instagram handle called Beer Biceps and has 385 k followers. He runs a YouTube channel to inculcate the positivity in the minds of people and is a huge inspiration for many.
5: SONALI SWAMI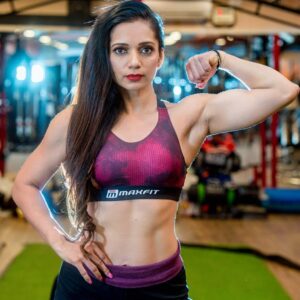 A fitness trainer and coach, Sonali Swami has been crazy about fitness for a long time now. Sonali has been a fitness inspiration for many mothers in the country, as she herself is one. An international athlete, Sonali's love for fitness reflects in her videos and photographs. She endorses various fitness products as well as fashion brands and has a follower base of 265 k on Instagram.
6: DEEPIKA MEHTA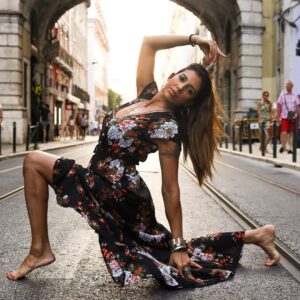 Deepika Mehta's road to fitness has been the toughest as well as the most inspirational. After suffering from a spinal cord injury in 1997, she had lost the hope to walk again. But 5 years later she developed a healing yoga technique that raised all her hopes high. She follows the traditional approach to fitness, which is Yoga and her routines are all that her 173k followers want to learn and practice. Her love for Yoga has made her travel the world and has inspired millions of people around her.
7: RADHIKA BOSE
Radhika Bose is a fitness, fashion and lifestyle blogger, whose love for yoga purely reflects in her videos and her posts. Her enthusiasm for fashion and fitness has made her travel all over the world and she is definitely not guilty for having a bruised passport. With a follower base of 102 k on Instagram, Radhika continues to win hearts with each passing day.
8: ANUPRIYA KAPUR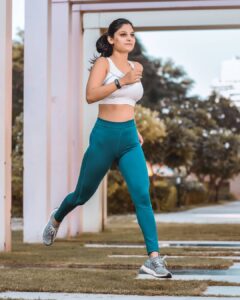 Anupriya Kapur has been the mother of a ten-year-old, whose fitness goals have been as inspiring as ever. Drop dead gorgeous, this fitness enthusiast has inspired all mother around her, encouraging them to be fit and feel beautiful. In collaboration with various wellness brands, Anupriya Kapur has made it to the top ten fitness influencers within no time. She has a crazy fan following, with more than 72 thousand followers on Instagram and also counted in the best instagram influencers in india
9: MEGHA SARIN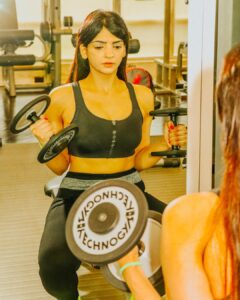 Fit as a fiddle, Megha Sarin is a fitness and fashion influencer based in Mumbai. She has traveled to 18 countries and has been a fashion and fitness inspiration for many young women around her. She has endorsed various wellness products as well and believes in the idea of having a healthy lifestyle. She has a follower base of close to 50 thousand followers on Instagram and also runs her own YouTube channel.
10: AYESHA BILLIMORIA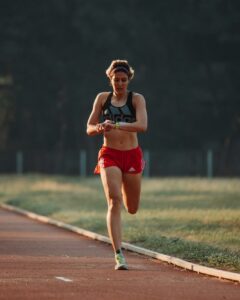 A track athlete and captain of the Adidas runners Mumbai, Ayesha Billimoria is all about fitness. Her fitness routines what inspire people around her and her love for fitness are what makes her one of the top social media influencers in the country. So watch out for Ayesha Billimoria and be a part of her 44 k follower base for some fitness motivation.