25 Jan

Top 10 Jaipur Bloggers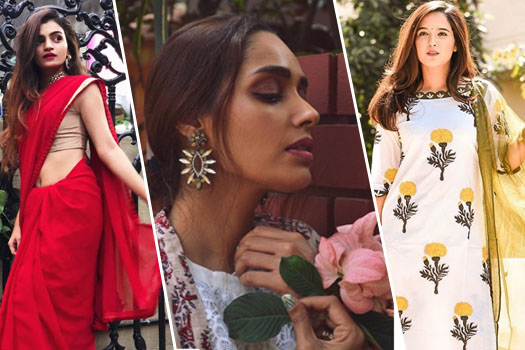 Being a Pink City, Jaipur has so many magnificent forts and other amazing architectures in its bag. Recently, there are many Jaipur-based Indian fashion bloggers emerging in the world of social media by each passing day. Here, we are going to talk about them and why they are so popular.
Rajvee Gandhi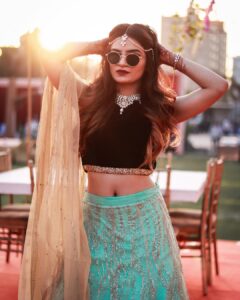 A fashion, travel and lifestyle enthusiast, Rajvee has 634k followers on her Instagram profile. Her personal blog which goes by the name 'BLOGft. Vee' is comprised of many fashions trends and tips so that her followers can make a change in their wardrobe and get to know various fashion hits and misses.
Jas Sagu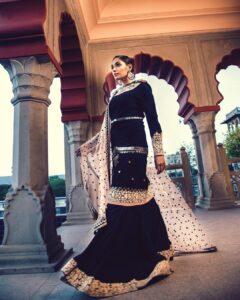 She is a fashion and lifestyle blogger with 222k followers following her Instagram profile. Her personal blog is called 'Woman! I Love You' in which she shares all the fashionable outfits and trends which needs to be learnt by her followers to ace the game of fashion.
Pari Choudhary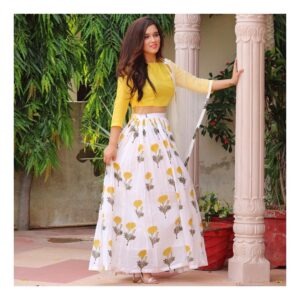 Pari is a fashion enthusiast and have a following of 117k followers on her Instagram profile. She founded her own womenswear brand by the name of 'Bunaai' where they provide numerouscollections for women namely kurtas, suits, nightwear, lehenga and many more. Her posts have very beautiful urban and traditional clothing which mesmerizes the viewers.
Rekha Shekhawat Rathore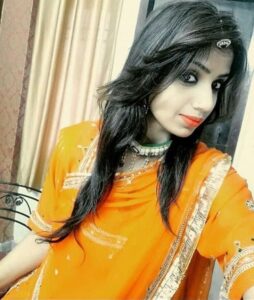 There are many types of bloggers in India but Rekha is quite different from the others. She has 105k Instagram followers who stay updated about her traditional fashion quotient and her day-to-day life. Apart from being a fashion blogger, she is also fond of dancing and photography.
Deepika Sharma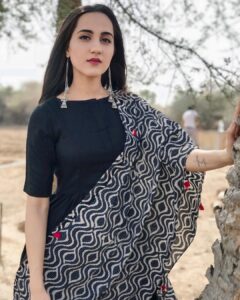 She is a fitness and fashion lover with 101k Instagram users following her on her Instagram profile.In her personal blog 'Deebrew', she shares her day-to-day life stories and fashion trends that are viral in the current period.Her Instagram profile is filled with picturesque snaps of her in beautiful dresses which will inspire you to change your old look and try something new.
Sakshi Kothari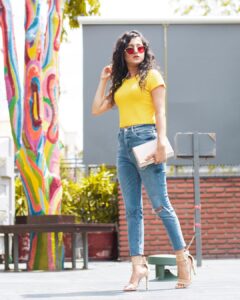 Sakshi is a fashion stylist who makes sure to wear something new every day so that her 44.6k followers on Instagram stay updated with the latest trends. She also has a blog in her own name i.e. 'Sakshi Kothari' and share wonderful blogs about lifestyle, travel and fashion.
Nidhi Agarwal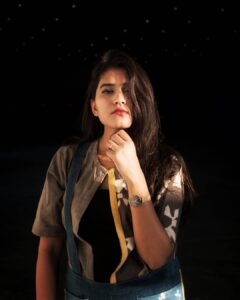 Being a fashion and lifestyle blogger,Nidhi is also a You Tuber and has a following of 23.5k followers on the Instagram. Her blog 'Treasuremuse' is a platform which she started in 2015 and since then has been on a motive to inspire others with her fashion sense and other lifestyle trends. Recently she has established a designer exquisite clothing label called 'Vadhini' which is specifically designed by Nidhi herself.
Ashmita Gautam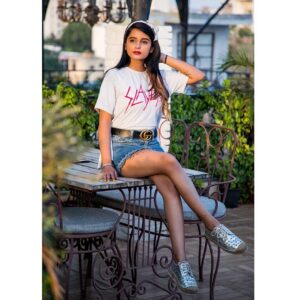 One of the best fashion bloggers and lifestyle blogger as well, Ashmita has a fan following of 22.4k users in her Instagram profile. She has a blog to herself where she shares her fashion tips and other lifestyle tips. She posts about a variety of clothing which makes her look cool and gorgeous at the same time.
Sanjay Soni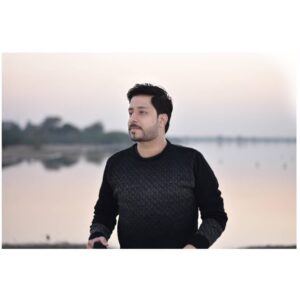 He is a fashion blogger as well as model and has 15.7k followers in his Instagram profile. His users get daily dose of fashion and lifestyle trends with the help of his posts. He is not just a blogger but also write reviews on fashion, food, etc.
Chitrangi Sharma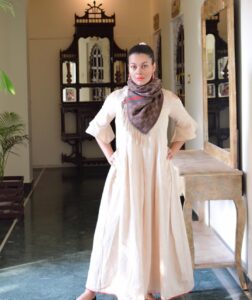 She is fashion, travel and food enthusiast and has 13.3k followers following her on her profile in Instagram. She is the winner of Golden Pride Awards 2018 for being the best lifestyle blogger. She has her own blog named as 'Desi Pandora' where she keeps her followers updated with various lifestyle tips and trends.
Conclusion
Hence, follow these above mentioned best bloggers in India to seek help from them regarding all the fashion trends that could change your old personality and introduce yourself to a new you.