13 Apr

Top Ten Fashion Bloggers in Delhi who Never go out of Style!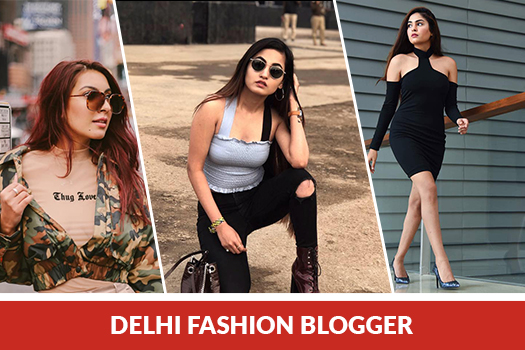 They say that in complicated times, fashion is always outrageous. The present scenario is a perfect example of the adage, wherein people are making the efforts to look their best, irrespective of the time and occasion. With the realm of fashion gaining supremacy, attempts have been made to bring about a change or make contributions to the same. Those very attempts are being made by none other than fashion influencers, who have been effortlessly maintaining their style quotient and are inspiring many others as well. These fashion influencers reflect their definition of fashion in the best possible manner, with a knack of creativity and their impeccable sense of fashion. They are the ones whose love for fashion remained throughout and has been loved by their audiences. The country houses some of the best influential personalities, who, with their passion and hard work have made it up to the top of the ladder, and have inspired millions of those around them. Among those top bloggers, some of them hail from the capital of Delhi, bagging appreciation and love from all around.
Here are the top fashion influencers in Delhi, ranked on the basis of their Instagram who are killing it:
#1: MEHAK GHAI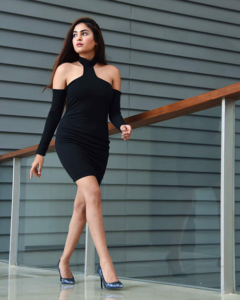 Instagram follower base: 366k
Personal blog: Mehak Ghai
Meet Mehak Ghai, a 21 year old blogger who let her sense of styling come from within, and took the internet by storm. She started blogging at an early age, just like any other fashion enthusiast. It was people's appreciation and showering love that made her to take up blogging as a full-time profession. With more than 3 lakh followers on Instagram, Mehak bags the number 1 spot in the list of the best fashion bloggers based in Delhi. Covering fashion, beauty and lifestyle, Mehak actively posts her views, recommendations, and tips in the form of videos and top-notch content on her personal blog. Her hard work and determination has helped her gain tons of collaborations from many high-end brands like Morris Garages, Magnum and Lux.
#2: NIKI MEHRA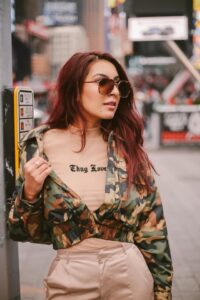 Instagram follower base: 239k
Personal blog: NikiMehra
Personal blog: NikiMehra
Globe trotter, fitness enthusiast and fashionista are some terms that describe the 25-year-old Delhi blogger, Niki Mehra. She started with the creation of fashion-centered content in the year 2014, which gained momentum, making her one of the top ten fashion bloggers in India. Her passion in the field of fashion, fitness, décor, and beauty has brought her this far, gathering a huge base of audiences across her social media handles. Having gained initial recognition from big names such as Cosmopolitan and Grazia, Niki Mehra has surely topped her game over time.
#3: NIKITA BHATIA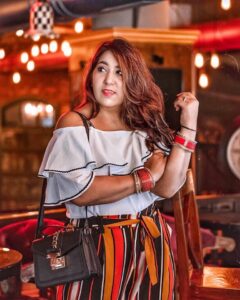 Instagram follower base: 198k
Personal blog: The shopaholic diaries
Nikita Bhatia Whig started blogging in the year 2012, as a hobby, which gradually started gaining popularity. She is now a full-time blogger, who creates fashion and lifestyle-oriented content for her audiences. Having pursued an MBA as a digital strategist, Nikita never fails to surprise her audiences with her authenticity and realistic approach towards her admirers. She has been pursuing her passion as a fashion influencer and has generously contributed to the tide in every way possible. Ariel, Streax Professionals, and Shein are among her top collaborations. She has undoubtedly taken fashion to another level and continues to inspire with each passing day.
#4: AKANKSHA REDHU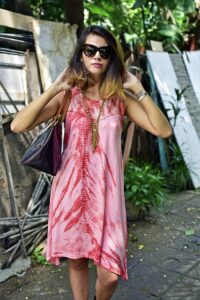 Instagram follower base: 165k
Personal blog: Akanksha Redhu
Stylish, classy, elegant and confident: Akanksha Redhu perfectly fits these categories. She began blogging nine years ago, with a simple intention of expressing her views and opinions about things that were centered around fashion and lifestyle. It took her years of hard work, creativity and dedication to reach this spot, and here she is, all set to conquer the world. Her Instagram profile and personal blogs are interesting enough to leave you hooked, with some inspiration coming along the way. Covering travel, fashion, and lifestyle, Akanksha has made her way to become one of the top fashion bloggers in Delhi. Here recent collaborations include Dior, SueMue, and Ralph Lauren.
#5: CHERRY JAIN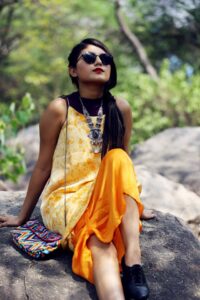 Instagram follower base: 145k
Cherry started as a YouTuber in the year 2015, posting videos reflecting her love for filming. She later stared her Website called Much Too Much, which was focused towards fashion, beauty and lifestyle. Over the years, with more than 1 lakh subscribers, Cherry has taken street style fashion to a whole new level, and has been an inspiration for the young generation. Her fashion sense is adorable, and is something that a regular person can incorporate into her wardrobe. She has also bagged some enormous collaboration, some of them being Nivea, Lotus and PopXo. So when in doubt, do not hesitate to visit her profile for some fashion inspiration!
#6: TANYA SACHDEV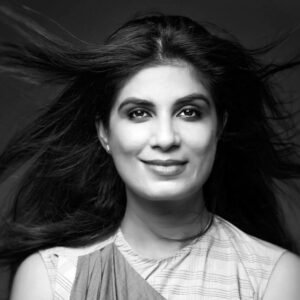 Instagram follower base: 129k
Personal blog: Lets Expresso
After completing her bachelor's in English, This 21-year-old started penning down her thoughts and ideas onto her blog, which gained much appreciation. Meet Tanya Sachdev, whose passion for fashion made her a blogging sensation in a short period of time. Her hard work and inventiveness have made her blog "LetsExpresso" one of the leading blogs in the country, covering fashion, lifestyle, beauty and luxury. Her recent collaborations include Sleepwell, Kama, and Crocs, giving her the sixth spot in the list of the top fashion bloggers in Delhi.
#7: KARISHMA YADAV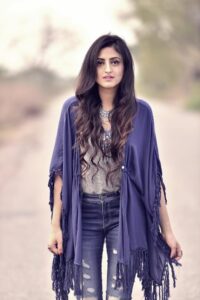 Instagram follower base: 129k
Personal blog: Pink Trunk
Beauty, and fashion being her areas of expertise, Karishma Yadav has surely knows how to revamp a simple outfit into something worth turning heads for. Her personal blog is an ultimate stop for all those seeking to uplift their wardrobes in a unique fashion, as Karishma has got what it takes to be bold, beautiful and influential. She has collaborated with brands like Lotus and Syska, and her content creation abilities are fresh, unique and worth appreciating. If you are also crazy about incorporating the latest fashion, beauty and lifestyle trends, visit this profile and hit the follow button.
#8: NISHTHA GANDHI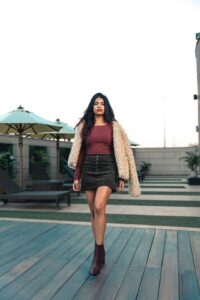 Instagram follower base: 128k
Personal blog: The Dramatic Diva
Making passion our profession is what Nishita Gandhi teaches us with her story. Though Nishita held a Master's degree in Economics, her heart lied in fashion. Hence she decided to ditch the outer economist and revealed the inner diva with her impeccable fashion sense and excellent content creation abilities. She started blogging in the year 2015, which gained much appreciation within no time. She is based in Delhi and has been in collaboration with brands like Puma, Daniel Wellington, Gionee, Westside and many more.
#9: KASHVI CHAUHAN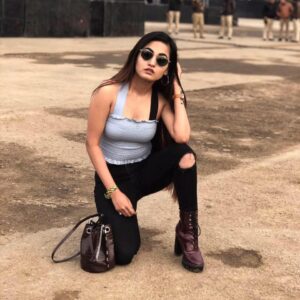 Instagram follower base: 87.9k
Personal blog: The Glamorous Chic
Kashvi Chauhan, 22, is one of the very few fashion influencers whose wardrobe gives us some serious fashion goals. With the latest updates on fashion, travel, beauty and lifestyle, this "glamorous chic" has surely set the bar high. Not only has she given her fans a glimpse of her definition of fashion, she has also incorporated her ideas and creativity into her personal style brand, The TGC Couture. Her recent collaborations include Lemon Tree Hotels, Lotus Herbals, Palmolive and Mr. Owl.
#10: AANCHAL MEHRA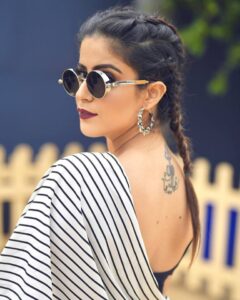 Instagram follower base: 87.1k
Personal blog: Style Virgo
Fashion blogger, fitness buff, travel enthusiast are the terms that sum up the profile of Aanchal Mehra; whose beauty and fitness tips never fail to amaze her audiences. Her personal blog is nothing but a reflection of her personality, inspiring people to have a healthier lifestyle by being fit and fashionable. Her blogs and Vlogs have gained much appreciation over the years, gaining her multiple collaborations from brands like The Body shop, Daniel Wellington and Lemon Tree Hotels. If you are in need of some inspiration, your fashion expert is waiting for you!
Summing up
Influencer marketing is one branch of marketing that has gained momentum at a lightning speed, which has not only helped brands create an online presence, but has also encouraged influencers to bring up their ideas and showcase their creativity in helping brands create an audience on the digital space. These influencers started as part-time bloggers, wanting to explore the world of fashion when their creative bend of mind took a leap and made them influential celebrities over time. They chose blogging to be their passion and profession, and are reaping benefits in the form of a huge follower base, thousands of impressions and tons of brand collaborations. So if you are passionate about something and wish to give it shape and meaning, influencer marketing is what you need to enter into. For more inspiration, do not hesitate to follow these fashion divas and give flight to your aspirations. Be fashionable, be lovable, and be outrageous!